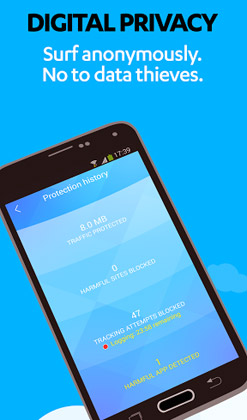 Choosing a VPN these days is more trouble than it's worth sometimes. There are just too many options out there, and it's so difficult to tell apart the ones that are legit from the ones that are total scams. VPNs are supposed to safeguard your internet connection when you are on the move or traveling. Many of these services are actually stealing your data to sell it to third parties. In the many test runs we have performed, we finally have settled on Freedome VPN. This cross-platform utility supports Windows, MacOS, Android, and iOS. It's one of the simplest and more usable apps we have found in a long time.
The Things You Get as Introduction
The first thing we noticed is the high level of accessibility. Freedome VPN gives you a five day trial with no strings attached. This is not a limited run test with closed down features. You get to see the full power of the app and the way they handle your data and navigation preferences. Things take a rather exciting turn since you don't need to provide any information about yourself to enjoy this trial. Our best guess is that the company tracks down your actual IP address to track your trial time. Once the time it's up, you will face the dreaded paywall. Unlike several VPNs out there that are quite expensive, Freedome VPN is rather cheap given the number of benefits it offers.
The Cost of Being Protected
Basic VPN coverage from Freedome gives you protection on three devices for $5 a month. A couple of dollars more grant you protection over seven devices. Not bad for such a high profile VPN. The usability is certainly their most robust feature. The app itself is simple to figure out since it has an excellent interface on the web and the app a well. You get a sizeable blue window on your smart device with a big "Connect" button and some custom tabs that are pretty simple to figure out. As for locations of the VPN service, they are listed by region. You can hide the ones you won't use. The app has a pretty dandy AI to define the best server you should use to get the best performance of the service based on your location. You only need to fire it up and connect. Freedome VPN rarely gets any lag or glitches. And it connects and disconnects in a breeze.
The Downsides of Freedome VPN
For those who are too tech-savvy, Freedome VPN will be a bit frustrating. You don't get to check features such as bandwidth cap, but you can stream and manage P2P content. You really need to pay attention to the servers you're using. Aim for countries with loose anti-piracy regulations, and you should be fine. If you hide your IP using addresses from the UE or Japan, you might get a kill switch on your connection if you are trading P2P content. The app is aimed at basic users such as travelers; you won't be able to customize any features on the coding of the app. There is no tracking protocol or encryption choice. You don't get a kill switch or leak protection. The app runs on an intuitive UI, and essential features to keep you protected.
The Freedome VPN is available on Google Play Store.